Introduction
Hey Folks! Blogs are not just a way to express your feelings but also a way to make money while you are online. Today blogging is multi billion dollar industry with daily new online companies joining in. According to a rough estimate about 200,000 bloggers are daily added to the World Wide Web. So blogging can be a great career for you because it can pay for your entire life.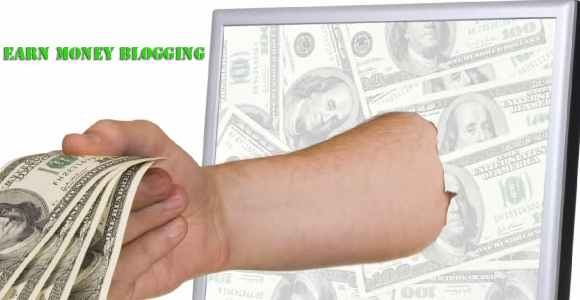 In blogging you write and communicate with your audiences in very informal manner. Hence you can write freely what ever comes to your mind. Moreover in these days where jobs are shrinking and people are finding hard to make their living blogging can be a serious choice as a career. Especially you can earn money online without investment. Let's see how.
Start With Blogger
Be the winner! There are many blogging platforms available today with fantastic themes. The most popular one is the WordPress and the other one is Blogger. Both of them are free to get started however WordPress does offer their services for fees. However I suggest you to neglect that and go for Blogger as it is free of cost. Moreover blogger offers various designs and layout for free. Yes I understand you can get best templates and designs if you buy a premium service from WordPress but still I recommend you to go for blogger.
Sign up there and name your blog related to the topic on which you will writing posts. If your domain or interest is about the cars then try to get the URL as WorldOfCars or CarsMania or AllAboutCars etc. Then choose a template and layouts; remember classic is the best one.
Create Daily Content
Now this is the real thing. You got to create content on daily basis. So begin with at least writing one post every day. Later on with time you can post two to three. So what you are going to write. Well! Getting ideas daily for blogging is the most important thing. So how are you going to get ideas for your each blog post? My advice would be start from the daily newspaper, and then watch news and infomercials on the television. You can get ideas what is going around the world that may inspire you to write a blog post.
Moreover the best tool for getting ideas daily is Google Alerts. You can create alerts with keywords that will inform you if anything new related to your blogs topic has been added to the internet. Each blog post must be at least 400 to 500 words. At least mention 3 to 4 main keywords in the post. Always use images and videos to demonstrate where ever it is possible. Content is King here so do not copy from somewhere and try to create your own unique content. Next is to make money.
Google Adsense Integration
Now you have started your blog for at least last 7 days it is time to make some money. Here we are using only Blogger so it offers a great way to integrate Google Adsense ads. You can directly sign up for Adsense. If you are updating your blog daily then Google will accept your blog for Adsense in just 2 days. You will be allowed to place only 3 ads on your each blog posts. After integration it will automatically show ads on your blog and if someone clicks on those ads you make dollars.
Hence have one blog post at a time on the screen then it will show all the three ads. As choosing different types of ads and their positioning are concern choose a large rectangle ad to place on the top, a vertical ad on the side and a small banner in between the blog post. Although this is not the final adjustment as you must keep experimenting. Get as much as clicks daily so that your earnings will increase. Never click ads yourself otherwise Google will terminate your account. Lastly you get paid every month on time.
Conclusion
In the end I would say blogging is a great way to earn money online without investment. Just try to bring out a writer in yourself. Daily write some great posts. For inspiration use Google Alerts. Integrate blogger with Google Adsense. Show the ads and you get paid monthly on the basis on how many clicks ads are receiving each day.
Pritam Nagrale is an affiliate marketer and a blogger. He writes about SEO Tips and Part Time Jobs in Bangalore.