Google allows you to do so many things. You can email, you can shop, you can chat live, you can make phone calls, and you can advertise your business.
Google AdWords is a tool that you can use to create advertisements that will be placed on Google. These ads typically get placed on the right-hand side of search results pages, and tend employ the same keywords as the search. For example, if you created an ad for your landscaping business, and a user performed a search for landscaping, your ad may be one of the advertisements placed on their search engine results page.
Google AdWords is very easy to use. If you think it's a great tool to use for your business, the following is a step-by-step guide in how to create a Google AdWords account.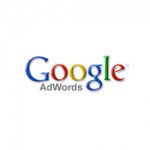 Step 1: Sign up for a Google account.
If you have yet to sign up for any type of Google account, you need to do so in order to use Google AdWords.

Step 2: Go to AdWords.
Visit adwords.google.com and sign in with your username and password.

Step 3: Set your time zone and currency.
Once you have signed in to your account, Google will prompt you to select your time zone as well as your currency preference. The time zone will be used to generate reports, and the currency preference will be used to bill you for your ad services. Note that these cannot be changed once they're in place, so be sure that they're accurate.

Step 4: Create your campaigns.
In order to create a campaign, you will need to choose a campaign type and a campaign name. You will also need to determine the location and language you want your ads to appear in, as well as which networks and devices you want your ads to be seen.

Step 5: Create a budget.
You can either set your ads to bid or create a budget. With a bid, you are charged a certain amount of money every time your ads are clicked. If you get little traffic, your monthly fee won't be that high, but if you received a ton of click-throughs, you could end up spending a fortune.
You can also set up a budget amount. This way, you will pay the same price per month no matter how much traffic your ad is receiving.

Step 6: Choose ad extensions.
If you want to include more information about your company in your ads, such as links to your website or your phone number, you need to use the ad extensions.

Step 7: Choose advanced settings.
If you want to pick a specific schedule, demographic or social setting with your ads, you can do that in the Advanced Settings tab. When done, click Save and Continue.

Step 8: Create your ad group.
Choose which type of ad you want to create as well as input the copy for your ad. You can see a preview of how your ad will look based on what you enter. Then, enter some keywords associated with your add. When done, click Save and Continue.

Step 9: Set up billing.
You will then need to set up your billing account that Google will use to bill you for the activity of your ad. When you're done, your Google AdWords account will be in full throttle.
Charlie Adams is a tech guru and internet expert who often takes to blogs to share his knowledge of gadgets and technology. He uses a grammar checker whenever he writes to ensure his content and message are clear and mistake-free.
Photo Credit: SincroMedia