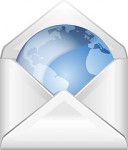 For all those who are just initiating into an email marketing program or may be experiencing low performance, the 10 quick tips on email marketing mentioned here will definitely have an impact. After all, email marketing is quite a complicated process but if you follow these tips, you will certainly not fail!
The email must have obvious links
Since you want your email to drive traffic to your site, you need to incorporate useful links at places where a user feels compelled to click. These links must look like links and must be obvious to the user.
Avoid too many images
Many of your email recipients will not be able to see the images that you included in your email. This means wasted space for you. Thus, it is better to use less images and rather focus on HTML in order to enhance the appearance of your email.
Give recipients the option to unsubscribe
Even though this would make it easy for your recipient to leave your mailing list, but actually this will help you out in the long run. Once users get frustrated with your email and are not able to remove it email from their list, they would just flag it as spam. This works against your sender reputation with various email providers. You would find it difficult to get your email into the inbox of the user rather than the junk folder.
You must follow the spam tips while sending email
It is important to follow these steps from the very beginning of your email campaign. After all, just one email looking like high spam can keep you out of the inbox of your users for long periods.
Have a short text
Nobody has the time to read through the full text of your email. They would just go through the key points in which they are interested. So keep the text short, and use additional colors or bold in order to highlight words or phrases that can be important to your clients. In addition, too much text may trigger the spam filters.
Keep on cleaning your email list
Take the time and effort to remove all bad email addresses from your list in order to have a successful email marketing program. In case there are too many undeliverable email addresses in your list, the email providers may flag you as spam.
Choose a reliable and efficient bulk email sender
Your email marketing software must be able to provide both long-term and short-term solution in order to take your email marketing program to a completely new level.
Have the proper structure
Your email must have distinct sections so that people can skim read it easily. You must use headlines and introductions. Basically, you must keep the text snappy.
Be relevant
You must keep the content of your email focused on the topic. Users expect the content to be relevant to the topic.
Provide useful information
Give information that your readers can actually use. Provide good articles that are of value to the reader and not simply fluff.
License: Creative Commons image source
Craig K. Ogrady enjoys bird watching and fishing. These are both time consuming activities since he is an internet marketer for a living and uses Pure Leverage on his every campaign.