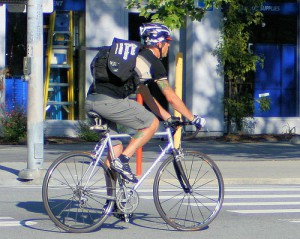 Small businesses need to really pinch pennies if they want to succeed, grow, and make a profit. Courier services are important for many groups. After all, important paperwork, transactions, and packages need to be shipped on a weekly if not daily basis. This is why it is important for groups to look into online competitors. The right company will support a small business, create a meaningful relationship with them, and will cut rates. This can make all the difference when a small business is trying to build its reputation and image.
Compare Rates
Small businesses need to remember that they are the customer when looking for a reputable courier. There are many online couriers available that want to work with small businesses. After all, this could result in a long-term relationship and consistent business for both parties. Interested business owners or managers should review the different courier options, get some rates, and then negotiate. This could secure a group some great rates for shipping or courier services.
Long-Term Contacts
Small businesses want to save not just money but also time. Finding a reliable online courier saves time. The business manger or owner has one less thing to think about. After all, they can develop a long-term contract with the courier. In exchange for reliable service over an extended period of time, the business will be offered lower rates. Referring customers or other groups to the courier group could sweeten the pot and result in further discounts. Meaningful relationships with online couriers ensure that a business can trust they have great rates and services.
Explore Shipping Rates
Different shipping options cost different amounts. It is important that a business looks at the different courier services and rates and makes a smart decision about which to invest in. Understanding how delivery time, package or document size, and location affect rates and options means that a small business can be smart about which courier option to invest in.
Less Overhead
Online courier options can offer lower rates because they have fewer expenses than a company that has a physical location. After all, they do not have to deal with traditional rent prices or utility payments. Often, online groups are structured so that they can save time and money by communicating with clients via email, phone, and the business website. Having fewer expenses means that courier groups can offer personalized shipping services without charging high rates. This is why small businesses should always shop around online for courier services and rates.
The Internet opens the world to people. Gone are the days when a business had to find local courier groups to work with or had to rely on word of mouth buzz. Today, thanks to the Internet, a small business can choose from a variety of online competitors. Looking into different groups, their rates and services, and negotiating short- and long-term contracts can save a small business time and money. This is a chance to make some smart business decisions that could pay off in the future.
This blog post was provided on behalf of Flagship Courier Solutions. If you are looking for a low-cost shipping/courier service in the Greater Toronto and Montreal areas Flagship is your answer. Be sure to visit their website to access their services and rates.