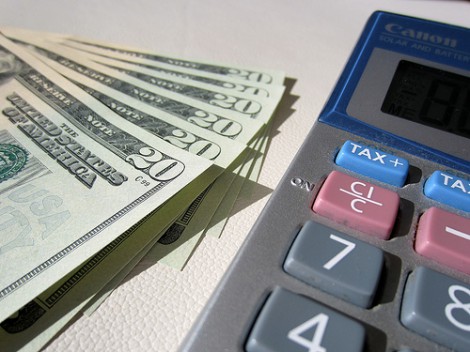 It's not uncommon for many small business owners to forgo hiring an accountant. The cost of hiring an accountant or a financial firm can be off-putting to many owners. When you open a business, you'll undoubtedly be busy with the day-to-day aspects of running your company, and keeping up with the financial aspect of your company can quickly become overwhelming. Here are six reasons why your small business needs a good accountant:
1.Inventory
Many small business owners find that keeping up with inventory and its associated costs can be burdensome. An accountant can identify any loss of inventory and any rising costs associated with inventory. By catching any problems early, your accountant can help protect you from monetary loss.
2.Payroll
By hiring an accountant, your small business will have someone that can easily handle company payroll and any issues that arise with it. An accountant will be able to counsel you with regards to employee withholdings and the various tax laws that are involved with having a work force.
3.Business Law
When you set up your business, you undoubtedly drafted a business plan. An accountant can help ensure that this plan is both sound and legal. A good accountant will also keep up with changing laws that are pertinent to the day-to-day financial operations of your business.
4.Financial Consulting
As your business grows, it's important that you keep up with the latest advances in technology and equipment. Your accountant can help you decide which purchases will be beneficial to your company and which purchases you can afford. Your accountant can also help you decide how much of your profits should be put back into your business and which should be invested.
5.Tax Planning
Your accountant will be able to help you plan for your taxes throughout the year. A good accountant will advise you with regards to deductions that your business qualifies for. Your accountant will also keep receipts, invoices and other pertinent paperwork throughout the year, making the filing of your taxes as hassle-free as possible.
6.Local Networking
If you choose a local accountant who has been practicing for an extended period of time, he or she will have built a reliable network of financial contacts. These contacts may prove to be invaluable should you need a loan or other financial advice. Your accountant may also be able to put you in contact with professionals in your field that can offer sound business advice when you need it.
Not hiring an accountant can ultimately prove more costly than hiring one. If you have recently gone into business for yourself, hiring a professional accountant can be one of the best business decisions that you make. From general financial advice to tax planning, an accountant can offer valuable services to your new business and help to make it a success.
Celia Jensen writes for www.topbusinessdegrees.net which is a great resource for students interested in finding more information on the best online business schools.