When you are just starting out on your business venture, you may be thinking that you need to concentrate on the sales and product development side of things rather than worry about something like public relations; but you'd be wrong. It may seem unnecessary to actively market your business from the beginning but how else are you going to get the word out. It's all well and good having a fantastic product or service but if no one even knows you exist, it's pointless.
One of the main reasons why start-ups may not want to do any PR is because maybe they don't have the budget or the time to fit it into their business strategy. The good news is however that there are many ways or creating some awareness of your plight that are absolutely free and relatively simple to implement.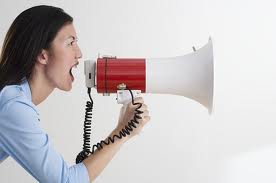 Social Media
There has been a lot written and spoken about the use of social media in today's online world but the truth is that in 2013 it is only going to get bigger and become even more important. There are new platforms being created every day and you can now do pretty much everything on these sites, all with a few clicks of a mouse.
Using social media to build relations with your potential clients or customers will enable you to become a valued member of the online community and people will start to trust you and become aware of what your business does.
Platforms such as Facebook and Twitter will get your company in front of the masses with literally no outlay of cash. All you need is a well thought out marketing strategy and some time to really implement it. Social media has also been given more weight by search engines such as Google and so using these sites regularly to distribute your content will help you rank higher in their results. So whether you are doing technology PR or fashion PR, it pays to be social.
Competitions
Everyone likes a good competition and while this may be largely due to the fact that nobody can resist the chance of winning something, you can use this to your advantage. You can even make some money in the process which will of course be of great benefit on the long road to success for your business.
The best competition to use in this instance is a raffle as these are simple to set up and involve very little from the people wanting to enter; just that they buy a few very reasonably priced tickets. As far as prizes go, visit some local businesses and see if they would be willing to provide you with some vouchers or free tickets to local events in exchange for some free advertising. Most companies will be happy to do this as it provides them with some added exposure with no effort at all.
Make sure you include some of your own products and services as prizes and then market the event via your newly created social media profiles. Alternatively, you can charge no entry fee for your competition but just ask entrants to give you their details in order to be entered into the draw. This way, not only have you created some interest via your competition but you've also bagged yourself a mailing list too.
Spread The Word
Through all the technological developments that have impacted on the business world, word of mouth still remains a very effective way of creating awareness for your brand and for building relationships in your community.
So spread the word.
Go out and tell people about what you are doing and how excited you are about it. Tell people what makes your project so unique and why they should look to you over everyone else. Do some networking in your industries field and gain some valuable contacts that are sure to be important in making your business a success. Don't underestimate the power of the spoken word; it is still a long way away from eclipsing its written brother.
Featured images: License: Creative Commons
https://pixabay.com/en/megaphone-shout-action-call-scream-50092/
This article is written by Chris Mayhew on behalf of Eclat Marketing. This PR agency focuses on providing professional technology PR solutions for their clients. With a big focus on social media, they create awareness of their client's businesses by distributing insightful content via the appropriate channels.