If you are not on the web, you do not exist. Just as everyone needs a Facebook, all businesses need a website. There is no question that the web is revolutionzing the way businesses interact with their customers.
The World Wide Web is an enormous place with fantastic things to see that are all readily available to internet browsers. Now, being a business owner with the internet at the tip of your fingers, you have the ability to make your business a driving force that works through the internet. The next step to expanding your business is creating a name for yourself on the World Wide Web. Here are five reasons that you absolutely need a website.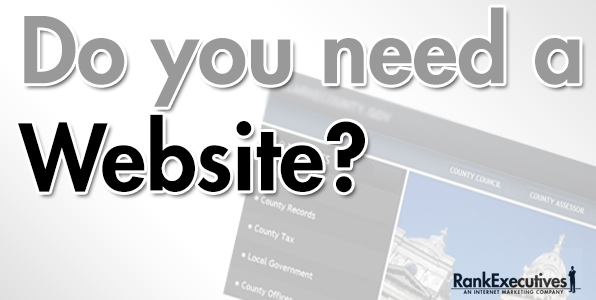 Accessibility
Without a website, your are only open to local customers who can reach you by car or bus or foot. However, if you purchase a website, your business becomes an asset that people all over the world can use. This makes you a necessity among all of the businesses in your field and gives you a large jump on on those who don't have a website.
Appeal
A big thing about websites that help their ability to sell a product is their ability to show creativity. With the power to be as flashy as they want, a business can really show extravagance and advertisement in a well done manner. Showing off a business' creativity is a just another great way of bringing in flocks of customers willing to buy from the company who looks better than the rest.
Super Cheap
Most companies who don't already have a website assume that it's super expensive to become an actual website, but this is not the case. As you can see at buildingsense.com, the expenses run very low for multiple pages that a business needs to thrive online. Prices start only at 19 dollars every month. It's very affordable for any business with a starting budget used for a website.
Super Easy
The whole process can take only a day at most. So within a day, you can have yourself accesible to a number of customers that your business didn't have before. Most web design companies will give you a dedicated manager that will work hand and with you to make sure your site gets built exactly the way you want it.
It's Open 24-Hours-A-Day
One of the most powerful abilities websites have is their accessibility at every hour of the day. It's unlimited hours open. So while you're at home sleeping with shop closed, your website is functioning fully and offering all of the things you would normally offer, but without your effort! It's like having an extra hand working for you all around the clock, at every hour of the day.
As you can see, there are a large amount of reasons to diversify your means of sales through the internet. There are many more you'll find after setting up and working with a website! When it comes to driving traffic to your site, things like search engine optimization and social media management can drastically boost the effectiveness of your page. Blogs are a great way to start if you are not sure where to begin, otherwise consulting with a professional agency is usually a good idea to make sure things get done properly.
This article was written by Erin Grifiths – Erin is a leading White Hat SEO consultant at RankExecutives.com – He loves researching new and affordable ways for businesses to get their website developed and offers free help for all new companies.