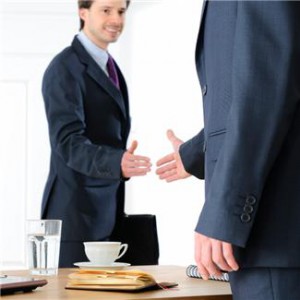 Every business owner should establish a working relationship with a good lawyer. When things are running smoothly, you probably can't imagine ever needing the assistance of a lawyer. However, sooner or later, there will come a time that you need legal help. When those situations arise, it is best to have a lawyer waiting in the wings; the midst of disaster is not the best time to be on the hunt for a quality lawyer.
Knowing a good lawyer isn't advice for new business owners only. Even the most experienced business owners will eventually need to consult a lawyer for some reason or another. Instead of waiting until disaster strikes, search for a quality business lawyer right now. Here are some tips on how to do it.
Determining your needs
Instead of randomly pick a lawyer out of the Yellow Pages, you will want to know what you are looking for. When it comes to business lawyers, you will want to choose between a business litigator and a transactional lawyer. A business litigator handles lawsuits and a transactional lawyer deals with contracts and other corporate matters. If you are dealing with a lawsuit, you will want to work a litigator. For routine business deals, a transactional lawyer is what you want.
Services provided
While most lawyers provide a wide variety of services to their clients, business lawyers offer services that are specific to a businesses needs. Some services that they offer include contract negotiations, litigation between debtors and creditors, landlord and tenant disputes, and construction litigation.
Starting the search
When searching for a lawyer, you want to find out as much as you can about him or her. While looking through a phone book will give you their basic contact information, one of the best ways to get specifics is through word of mouth. Talk to people in your field (or in other related areas) about lawyers they have worked with. You can gather a lot of useful information from other people, but you must do some of the legwork yourself. You should interview several lawyers – discuss your business, get to know each prospective candidate, gather information about the types of clients they work for, and ask for references. After conducting your interviews, select the lawyer you feel will be the best match for you and your business.
Communication
When you find the right lawyer for your business, it is important that the two of you have open communication. There may be times when you need legal advice for your business, and having a lawyer readily available will be extremely helpful to you. Keep your lawyer informed of any modifications to the business, major staff changes, and upcoming situations where you could potentially need assistance.
Establishing a relationship with a trustworthy, reliable, and qualified lawyer might be one of the best business decisions you've ever made!
Author James Davidson has been a business lawyer in Clearwater, Florida for 35 years. As he gets ready to retire next month, James is eager to spend more time sharing his knowledge with others and less time arguing in court.