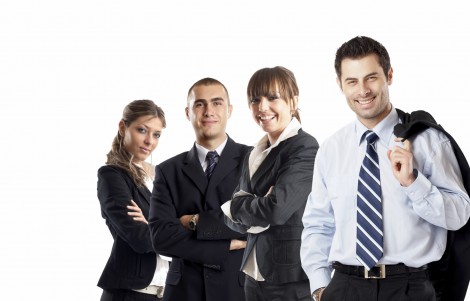 Your employees are crucial to the success of your small business. Employee turnover is expensive, both financially and for organizational morale. When you lose top talent, it can seriously impact your ability to recruit and retain other talent. In the long run, this will make it substantially more difficult to remain competitive with other companies. To ensure that your business does not fall into this trap, consider the following five ways to ensure your small business keeps top talent:
Research your competitors and be absolutely sure your employees' salaries are competitive. Although money isn't everything, it is definitely important to most employees. If the salary you pay is significantly lower than other companies, don't be surprised at how difficult it will be to keep good employees.




Offer comprehensive traditional benefit packages. Top employees know that their compensation shouldn't just be limited to the dollar amount on their paychecks. They expect a competitive benefit package. Be sure to offer a comprehensive benefit package that includes health, dental and vision insurance, as well as vacation time and a 401k plan. Do your research about what other options you can offer your team members and don't forget to get their opinions on what they expect. While you're at it, research companies like Achievers.com, which offer easy-to-implement employee recognition/reward programs.
Offer flexible work assignments. Contrary to popular belief, employee perks do not have to actually cost you anything. Offering flexible work assignments, such as the ability to work partially from home (often called telecommuting), having four-day work weeks or having the ability to have atypical working hours, can help you ensure that your top talent is as happy as possible. Offering this flexibility not only results in happier employees that will stay with your company longer, but also provides a great boost in employee productivity: a win-win situation!
Give employees a vested interest in your business. Help top talent feel like they are truly a part of your company by giving them a vested interest in your success. Employee stock ownership programs and bonuses tied to profits are two common ways to accomplish this.
Make your workplace fun. Little things like birthday celebrations, holiday parties, summer barbeques, and more give employees something to look forward to over the course of the year. Take a Friday afternoon off each month and have Cubicle Wars, or some other fun activity, to set your company apart from any other employer that may be trying to recruit your top talent.
Randall Davidson runs a small business, an audio transcription company, and he knows exactly how important it is to retain top talent. Randall's company provides an array of transcription services, including business transcription, which affords his company the opportunity to engage with other companies seeking to retain their best employees.