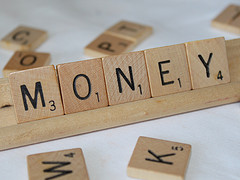 Small businesses have been popping up like crazy over the past few years, despite the fact that our country has been facing some serious economic problems. With the entrepreneurial spirit growing, there's some steps that need to be taken before starting any type of business. Here's five of the best tips out there for when you're just starting out.
Be clear on why you want to start a business
Some people prefer to work under someone, others like to be at the top of the food chain. If you're the type of person who like to be at the top, it's not unusual that you desire to start your own business. You have the desire and drive to run the show, now you have to determine what you want to do with that motivation.
The problem that many people run into when they're looking to start their own business is that they're doing it for all of the wrong reasons. While you may be talented, don't start a business just because it's your last option. You have to have the passion and motivation for this type of path, so make sure you know exactly why you're doing it before you take the plunge.
Create a simple business plan
Business plans can be long and tedious, but only if you make them that way. Creating a business plan isn't meant to take you several years to complete and put off the actual action of starting your business. Instead of writing up a lengthy and detailed business plan, try to keep it simple. When coming up with a basic business plan, put together a document that includes what your business offers, who your target audience is, how much you'll be charging and what you plan to do to make it happen.
Determine your target customer
It's imperative to decide who your target audience is going to be. By targeting the specific demographic you're looking to sell to, it will be easier to design and form your business around that demographic. When it comes to any type of marketing campaign, advertising, public relations or the like, knowing who you're targeting is going to help form campaigns geared towards that group.
Perfect your pricing
Pricing is important because if you don't price well, you're not going to make a good profit from your business. Keep in mind that pricing shouldn't just cover your costs but also needs to contribute to your income. Look at your annual salary requirements and break it down monthly or weekly. Do the math to figure out how much needs to be sold or how many clients you need to have on board to reach those numbers you have set for yourself. If you're realistic and stick to these numbers, you should be able to come up with a strategic pricing plan for your business.
Get customers
Getting customers can be the easiest or the hardest part of starting your own business. If there's no customers, your business will fail. Regardless of your role in the company once it takes off, in the beginning your time and effort must focus on sales. Rather than getting overwhelmed by the pressure, it's necessary to be calm and have a plan in place to help you stay on track and stay motivated.
Consider creating a list of 50 potential prospects that you can seek out for business. Also, if you build a solid social media presence, your business will be better recognized and will allow you to engage with the public and potentially bring in business that way.
Starting your own business is in no way an easy task, and only those who are seriously motivated and driven are cut out for it. By following the above tips, you'll notice that it's much easier when you have a step by step system as opposed to going into owning your own business blindly. Be prepared and stay on task, and you'll grow your business to success in no time.
Olivia Boluva is a freelance writer and business leader. She's researched MBA programs including ohio university (ou) mba programs online and has a better understanding of which schools offer the best programs for those looking to open a small business. She hopes that her knowledge in the business world can help others succeed, just like her!