Each year, thousands of new businesses are started on the Internet. The low startup cost is what lures many to the Internet, and many online businesses can be started for a hundred dollars or less. However, another reason that so many people are turning to the Internet is the potential for profits. Once you take your business online, there is no limit on what you can do, although, according to the U.S. Small Business Administration, one must familiarize themselves with the laws and other considerations, including protecting ones privacy online. However, the big question for most people is which business is right for them. With so many choices, it can be a little confusing. The following are 5 unique ideas for businesses that can be started online:
Personal Assistant Business
One of the main problems that a lot of people experience is the lack of time to get everything done. When a person works full-time and has a family, there is very little time left over in a day to get chores done, whether it is shopping or cleaning. By starting up an online personal assistant business, you can take over for the chores and tasks they do not have enough time to do. To start a business like this, you would only need a website and to set the rates for the different services you provide.
Consultant Business
Do you have skills in a particular area? Why not take your skills and use them to help others? Starting up a consultant business online would allow you to put your skills to use and create a profitable business for yourself. Communications with clients can be accomplished through email, Skype, and telephone. If you are an expert in your field, all it would take to get started is the simple creation of a website.
Weight Loss Support Group
According to the Centers for Disease Control and Prevention, more than one third of adults in America are obese. One of the main problems that people have in sticking to a diet or exercise regimen is the lack of support. Starting up a weight loss support group online would allow you to help others while you make money. Whether you choose to sell weight loss products on your site or simply sell advertising space, the potential is high.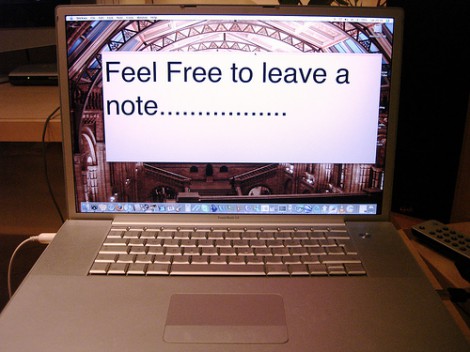 Photo credit: cc licensed flickr photo shared by Leeks
Personal Shopper Business
If you have great computer skills and you know how to find a great online deal, opening your own personal shopper business may be the right answer for you. Your own website should showcase your skills in buying and shopping for others. With so many people having so little time, this idea makes sense and could be extremely busy for you during the holiday season.
Web Content Writing Business
With such a high demand for fresh content, a web content writing business has a strong chance of survival. The key to success in this industry is to meet your clients demands in a timely manner. While you could start out offering the service yourself, you could potentially grow your business enough to hire other writers to take care of the work for you.
Walt Kramer is a business consultant and guest author at Top Business Degrees, where he contributed a guide to online business degrees.