Ok. You've started a business. It's scary, exciting, stressful and liberating. Or, maybe you've had a business for a bit. And now you want to expand, reach more people. And in these economic times, there isn't a lot of money for advertising. So what do you do?
If you've heard of a little thing called social networking, and are more than a little terrified of it, don't be! Social networking is a cheap, efficient and smart way to market your business and build customers. Below are some tips to get started.
Start Simple: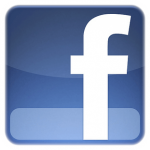 The easiest place to start is Facebook. It's free. You open up a business page, follow the prompts, add pictures and info and start advertising the heck out of the link. Get people to "like" your page (super easy, they just hit the like button) and then you can post updates that contain info about sales, events, promotional items etc. Eventually you can start putting advertisements on Facebook but this costs money. *This works especially well for businesses in the media, retail, and self starter categories.
Add some Twitter: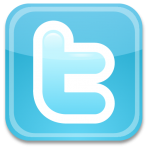 Scared yah yet? Twitter freaked me out for a long time too. And after getting into it, it took a solid three months to get the hang of it. I mean what is a hash tag? Twitter is a great way to build followers from all over the world. It takes some strategic writing to blend things to say (tweet) that are more personal and tweeting business things. But if done effectively, you can reach thousands of people. The skies the limit really. Plus you can link your twitter account to your Facebook page.
Get on the Google train: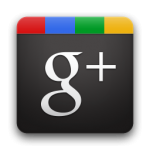 There is yet another platform similar to Facebook called Google+. I'm still navigating this one, but it looks like a lot of people who are sick of Facebook have switched over. There's more privacy and control over who sees what. The layout is a little clunky, but hitting all your options and getting your business out there is always a must! You can share pictures, updates, links etc to the people in your "circles". And you can further categorize your circles into personal, family, friends, work etc.
LinkedIn:

This social networking site is specifically tailored towards business networking. It's less personal than Facebook. And they claim that google search results yield LinkedIn profiles towards the top. There are groups you join/form and you can network with other businesses. I am not sure how great it is to acquire customers. Again, this is another way to promote your business.
What is pretty snazzy about these is that you can link most of them together. So you post on Twitter and it automatically posts on your FB page. Makes it much easier to put information out there. And best of all? It's free!
Lisa Coronado is a content writer for CoolBlueWeb.