WebSite101 started sharing some basic internet statistics in 1998, but the web evolves so quickly that it's necessary to stay up-to-date constantly. There are dozens of sources for individual internet stats and it's tough to track them down, so we'd like to begin gathering some for our visitors so they are easy to understand and not just dry lists, charts and graphs. What follows is a great video from Jesse Thomas of Jess3.com – sources for the stats are shown in the last seconds of the video.
1.73 Billion Internet Users (September 2009)
67,371,700 in Africa
20,970,490 in Oceania / Australia
179,031,479 in Latin America / Caribbean
252,908,000 in North America
738,257,230 in Asia
90 Trillion Emails sent in 2009 – with 81% of that Spam
247 Billion average emails sent per day
200 Billion Spam Emails per day
1.4 Billion Email Users worldwide
234 Million Websites online as of December 2009
126 Million blogs on the Internet (BlogPulse)
27.3 Million Tweets per day at Twitter
260 Billion Page Views per Month at FaceBook
6 Million page views per minute
37.4 Trillion pageviews per year
350 million people on FaceBook
2.5 Billion photos uploaded to FaceBook monthly
30 billion photos would be hosted at Facebook in a year
Video
1 Billion YouTube Videos are viewed per day on YouTube
12.2 Billion viewed on YouTube per Month in U.S.
Hulu shows 924 Million Videos per month
Average person views 182 Videos per month in the U.S.
82% of US Internet users watch videos online
A January 2010 survey showed 206,741,990 sites active online.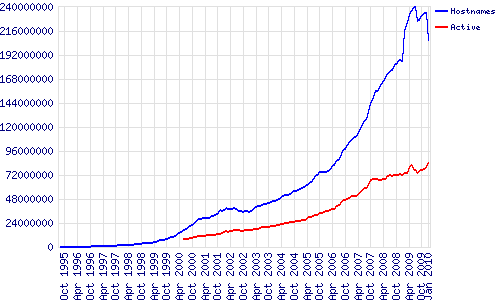 [/caption
JESS3 / The State of The Internet from Jesse Thomas on Vimeo.
Related articles by Zemanta