Building a YouTube video is very much an underrated way to start generating money from home, to bring attention to a website and general to market anything and increase your exposure and it's something that a lot more entrepreneurs and webmasters could benefit from if they looked into it further. The problem is it seems that not everyone knows how to generate profit from YouTube videos, but even more that not everyone understands how to make their videos a success. Here we will look at how to make your YouTube videos get noticed, and then how to use them to boost your earnings.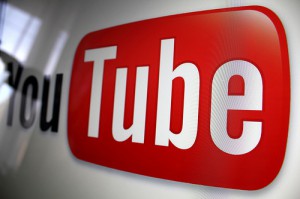 How to Make Your YouTube Video a Success
The first thing you need to know when it comes to making a success of your YouTube video is that YouTube is the second most successful search engine on the web. And that is meant literally – people don't just use YouTube as a way to watch TV, they use it as a way to get information and news and to learn things. In other words, any phrase that you might type into Google like 'how to root your phone' or 'useful martial arts moves', can also just as likely be searched in YouTube.
A great way to come up with your videos then is to use the Google keyword research tool and to find terms that are popular on Google that could realistically be popular on YouTube too, and then see if there's much competition on there.
But YouTube's search function doesn't only work by looking at the title, it also looks at the description and keywords that you put in and this is also how it recommends its related videos. This is a fantastic strategy to take advantage of if you want to make sure that your video gets seen by the right audiences as long as you know how to utilize it. Of course you should use keywords and a description that people might search for, but at the same time you can use them to associate yourself with other popular videos and channels. For instance then there is a very popular fitness movement on YouTube called the 'Bartendaz' who do lots of pull ups. So if you were to make a video on pull up routines, you could include the word 'bartendaz' in your description/keywords, and you could even use some of the same keywords as those used on one of their successful videos and that way your video would be recommended to people who watched their videos and who would obviously be likely to enjoy yours. Of course making a really great video in the first place is also very important.
How to Make Money From Your Videos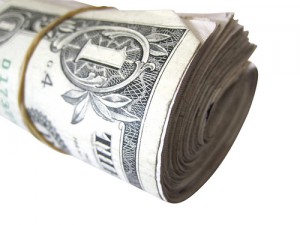 Use these strategies and you can conceivably get your video seen fairly reliably. However becoming a YouTube partner is still not an overly profitable way to make a lot of money from them so you need to think of another form of monetization – like linking directly to an e-book or a piece of software that you are selling on a landing page which can generate potentially quite a lot of profit, or by selling an affiliate product from there if you don't have one of your own.
Then there is the simple fact that you can promote your website (and even promote your ranking) by linking to it in the description, or that you can potentially get proper sponsorship deals if you get big enough. Post good quality videos on a regular basis and be smart with how you name and label them and this can be a very profitable pursuit.
Trevor is a reputed event organiser who has arranged many successful family functions and corporate parties. His team is known to provide Homewetbar bridesmaid gifts for your wedding.