You want to open a web store. That makes sense whether you are a brick and mortar store looking to expand online or an individual looking to set up shop strictly online. The world of Ecommerce is rapidly expanding as more and more consumers shop online. However, the process of creating an online shop can be confusing to someone who has never done it before. Breaking down the steps can have you taking your shop from creation to realization in less time than you thought.
Hosting
A host is much like a brick and mortar building for your online shop. Two of the best include:
FatCow.com – Offering unlimited space and bandwidth, Fat Cow offers you many options for hosting your site, including free domain name registration, which ensures your name is secure. They also offer options for a website builder and free shopping cart if you don't want to create your own. Price – $49 per year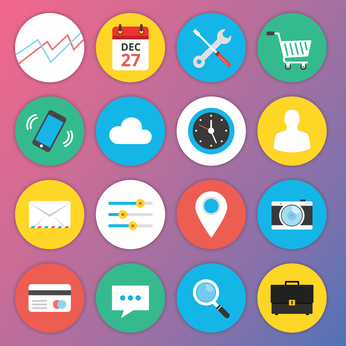 DreamHost.com – An excellent choice for those who are just starting out, as they offer a shared option that is less expensive. For a new site, the demand for a dedicated server is not that high and can be upgraded later if needed. They offer unlimited bandwidth and storage. Price – $8.95 per month
Store Builder
Using a store builder can have you decorating and choosing paint colors for your virtual shop in no time. These two services offer tons of options for creating your store:
Shopify.com – With over one hundred fully customizable web and mobile templates, more than 65 integrated payment methods, and its own analytics system, Shopify can help you create the shop of your dreams. It also has the ability to be managed from you iphone. Price – Starting at $29 per month.
Volusion.com – With built-in marketing tools, social and mobile commerce included, and unlimited customer service support, Volusion can help you get your shop up and running. Volusion's high security settings can ensure the security of your online store. Price – Starts at $15 per month.
Shopping Carts
Just so the customers don't have to carry all of your products around in their virtual arms, you need a shopping cart, which will allow customers to complete actual purchases. While many hosts and store builders offer versions of shopping carts, it may be more desirable for you to create a custom cart for your site. Two great choices are:
ProductCart.com – Fully integrated with QuickBooks, ProductCart.com allows you to easily transition from your web orders to Intuit invoicing from your Quickbooks. No importing or exporting is necessary. This service allows you to track inventory and sales automatically, and reduces errors, such as double entries, for QuickBooks users. It can also integrate with FedEx and print FedEx shipping labels for you. Price – $695
ZenCart.com – Created by a group of like-minded shop owners, programmers, designers, and consultants, this open source shopping cart is free, and flexible to fit any site. Installation and set-up does not require you to be an expert in code or programming. It offers a large amount of add-ons, support, tutorials, and options. Price – Free