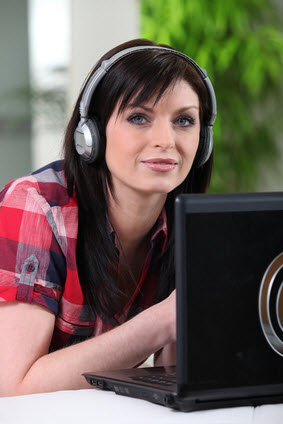 B2B businesses must cover a lot of bases to stay competitive online, and keeping up with the various requirements of SEO, social media, content management and web presence optimization is an ongoing challenge.
One of the basic requirements of a business web presence is hosting, which comes in a variety of forms depending on your needs. For owners and entrepreneurs, pick the right hosting service for you particular business, even as you work to take advantage of all the tools at your disposal— including webinars, podcasting and ecommerce offerings.
Which Type of Hosting Do You Need?
According to businesshostingprovider.com, there are five types of web hosts you can use for your business. These types of web hosting include:
• Free – Some choose to start with this because it costs nothing. However, there are several disadvantages, including ads from your hosting provider, difficulties with conducting ecommerce and the limitations of SEO due to sub-domains.
• Shared – Your site shares a server with many other sites. This makes it inexpensive, but you are limited by bandwidth restrictions and a lack of web space.
• Dedicated – This gives you your very own server. If your business gets big enough, it will likely have to move to this option.
• Colocation – Larger businesses often take this route to gain control over their web presence. They own the servers and can house them in multiple locations for ease of access and security.
• Ecommerce – If you sell products online, you will need a hosting service that is optimized for such transactions. The use of secure servers and the option for customers to use a cart for their purchases, as well as PayPal integration, come with this option.
• VPS – Virtual private servers are an improvement over regular shared hosting, allowing you more control over your hosting with the cost benefits of shared.
Webinar Hosting
Webinars allow you to conduct meetings and presentations remotely, and the best webinar hosts give you the ability to meet with thousands of participants at once. According to webinarhosting.info, the most popular webinar host is Citrix's GoToWebinar. When choosing a webinar host, webinarhosting.info recommends you consider:
Cost
Maximum number of participants in each webinar
Number of webinars you can use each month
The option of a free trial
A VPS host will enable you to make changes, or reschedule your webinars from anywhere.
Hosting for Podcasts
According to podcastrevolution.com, using a podcasting service allows you to easily record whatever you like for distribution to the iTunes user base, which numbers in the millions. For small-business owners who want to get started without learning the ins and outs of podcasting, this is a good option.
For podcasts as well, using a VPS host allows you to change your podcasts easily from wherever you are.
Ecommerce Hosting
According to CIO.com, the five best ecommerce hosting providers are:
Ability Commerce
Big Commerce
Intuit Ecommerce
Shopify
Vendio
Of course, CIO also points out that which ecommerce host you choose should depend on the exact needs of your business.
Personalize Your Hosting Solutions
Each business is unique, which means there really is not one-size-fits-all approach. Utilize the above information when choosing which host you use for your business, and make the decision that works best for what you are trying to accomplish.
Andrea Chambers
A Web designer and project manager, Andrea shares tips for management with readers from her home office in Virginia.